You have decided to try CBD and the first question that assails you is where to buy quality hemp flowers? The offer is wide but, of course and as with all products, not all websites offer the same quality. In this article we will lend you a hand to answer such a long-awaited question so that buying cbd flowers becomes a positive experience from the first moment.
1. PRICE IS NOT EVERYTHING, BUT IT IS IMPORTANT
Obviously, on the multiple websites you will find there will be a wide range of products. On many occasions, when buying cbd flowers, the budget is one of the most important conditions in choosing the product. If you want to pay yourself a small tribute and don't mind spending a little more, the higher priced strains tend to be, in most cases, of higher quality. In this price range would be, for example, our Sundae Driver, Pistachio, Zkittlez or Amnesia. Fortunately, at The Tree CBD even varieties that are somewhat cheaper are also of a very good quality; such as our OG kush. One of our best priced flowers but it also offers a very positive experience.
2. HOW TO KNOW IF THEY ARE QUALITY CBD FLOWERS?
In one of our previous articles we talked at length about how to distinguish between a quality bud and a poor one. If you missed it, do not hesitate to click HERE to consult our complete guide to buy quality hemp flowers. Remember that the aroma, color, trichomes, pistils and texture with the key points.
3. WHY BUY CBD FLOWERS FROM THE TREE CBD?
At The Tree CBD the most important thing is our clients and their satisfaction. It goes without saying that without our clients we simply would not exist; and without satisfied customers, our existence would be rather short. For this reason, and to fulfill our maximum objective, we choose only those products that meet our requirements. The flowers must have been grown organically and free of pesticides. All of them must be accompanied by their corresponding analyzes that corroborate that their THC levels are below 0.2%, the legal maximum allowed in Spain.
Of course, the appearance of the flowers is essential and the best proof of the quality of the flower. All our flowers are preserved at 62% humidity, a percentage indicated for optimal product conservation. We prepare orders one by one making sure that the flowers meet the previously established standards. We must not forget that we are talking about a totally natural and vivo 'alive' 'product, so over time and once extracted from its original packaging it continues to undergo changes.
4. SAFE AND DISCREET SHIPPING
Another point to keep in mind when buying hemp flowers is the discretion of the package itself. All our flowers are shipped in vacuum-packed and therefore odorless packaging which, in turn, preserves the quality of the buds thanks to its hermetic seal. Once said packaging is opened, it is advisable to preserve the CBD flowers in one of the containers recommended.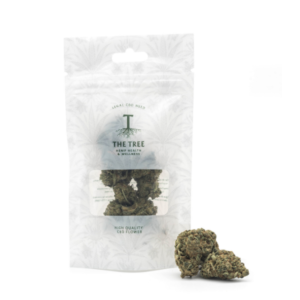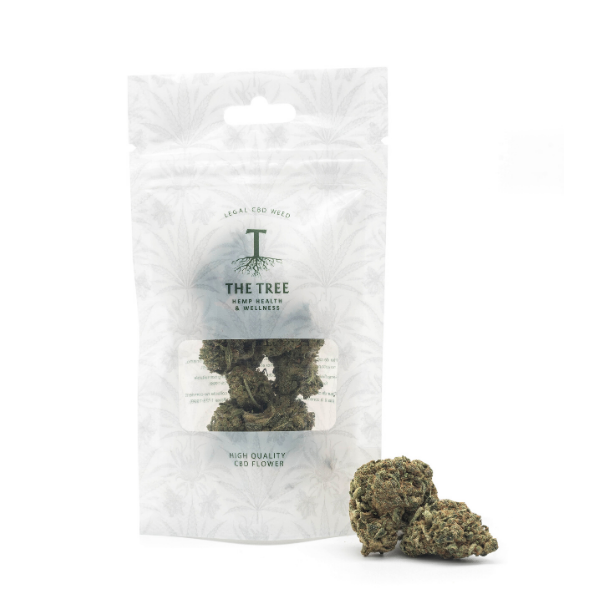 At The Tree CBD we constantly work to raise the experience of our clients to the maximum power. To do this, we continuously research in order to discover new products and new varieties. The world of CBD is vast, much remains to be discovered, and we at the Tree CBD team have become avid researchers. So, do not hesitate any longer when buying cbd flowers, at The Tree CBD we only offer the highest quality products.