Looking to buy quality CBD buds? Looking for new CBD scents? The Tree CBD brings you an exquisite selection of indoor buds so you can decide which one best suits your needs and tastes. Among our CBD flowers, you can find citrus, sweet or kerosene aromas and with different CBD graduations, always thinking and adapting our buds to please any CBD buyer.
Indoor flowers, a delight that you have to know
Before choosing which variety is more in line with your tastes. You should know the reasons why buying marijuana buds online is the best option and better understand the characteristics of the indoor buds that we offer at The Tree CBD. The main characteristic of flowers grown indoors is that our growers can better control the plants and subject them to extremely favourable conditions to obtain an excellent product and good yield.
Another characteristic is that indoor CBD buds have a high trichome density, motivated by the controlled growing environment and proximity to the light source. Cannabis trichomes are small transparent filaments that make resin. Hemp resin is the compound that contains cannabinoids, in this case, CBD and other non-psychotropic cannabinoids – while THC does not reach 0.2%.
In addition, the buds that come from indoor plantations allow the application of innovative cultivation methods. As can be the aeroponic techniques, where during the cultivation of the plants the roots are suspended in the air and the plants are able to obtain the nutrients through humidity; or hydroponic techniques where agricultural soil is not used and it is through the use of an inert medium or mineral solutions with essential nutrients for the normal development of plants. In any case, these are innovative techniques that could be carried out during the planting of our buds thanks to the advantages that indoor plantings provide. In addition, they allow plants to receive and absorb 100% of the nutrients and develop CBD-rich flowers.
We have currently added three new flowers to our indoor catalogue that you will not be able to resist.
The new indoor novelties that will make you want to buy CBD buds
The Tree CBD does not stop including new varieties in its catalogue in order to please everyone's tastes. Depending on the time of year, the mood you have that day or your own tastes, the type of bud you want to have in your hands will always vary. For this reason, we offer varieties with sweet aromas for those with a sweet tooth or citrus for those with a more sour palate; although we have also thought of those people who decline for a more earthy and drier essence or the pungent aroma of diesel.
Don't miss out on buying marijuana buds online that most closely match your tastes. Start by getting our latest indoor news.
First of all, we bring you the Sour Tangie CBD, a variety with Sativa superiority. A flower of which you will not be able to resist its citrus aroma, more similar to the smell of mandarin, as reflected in its name. The buds have a characteristic aroma that will be recognized by lovers of citrus terpenes. As they are flowers with 70% Sativa, it can be seen reflected in the appearance of the buds: their green colour is lighter than other CBD buds, with shades of orange and tangerine, which, at the same time, makes them more attractive. Likewise, its flowers contain between 14 and 16% CBD, percentages similar to those offered by SFV OG.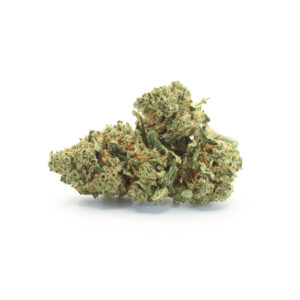 The SFV OG with an intense aroma
The San Fernando Valley OG is another of the indoor novelties that we add to our catalogue. The buds of SFV OG contain between 12 and 14% CBD. They offer ascent with a citrus touch but are best recognized for the kerosene touch that their flowers provide. Its high production of trichomes, its richness in terpenes and its aroma is as complex as it is pronounced. It is a resinous and powerful plant that is accompanied by a penetrating aroma that mixes sweet with citrus and exotic.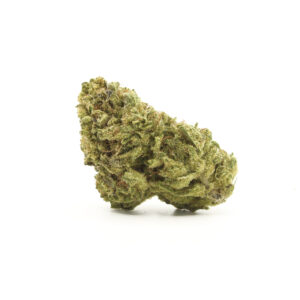 The mild, sweet scent of Sundae Driver
If you still don't decide to buy marijuana buds online, we bring you the Sundae Driver. A flower with one of the genetics with the highest amount of CBD that can be found on the market, between 20 and 23% CBD. If citrus aromas are not your favourites and you prefer sweet-scented buds, Sundae Driver is your best choice. The variety offers you a sweet, creamy, chocolatey flavour, with a slightly sugary and fruity exhalation. An aroma is similar to a sweet dessert with pieces of chocolate.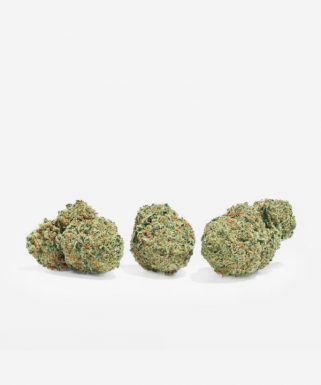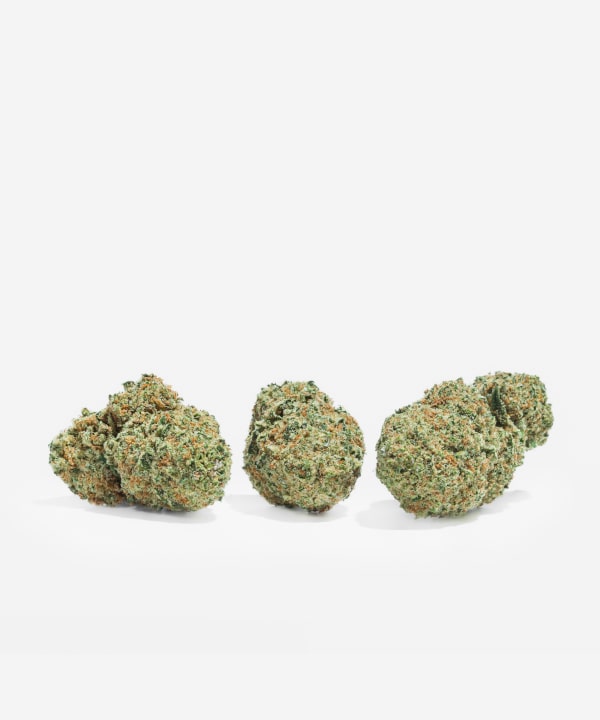 The Tree CBD's indoor crown jewels
If you are still not sure which varieties could become your next favourites. You could get one of our crown jewels, our clients' favourite indoor flowers. The Pack CBD Triple Delight includes one of our top flowers such as Amnesia CBD, an indoor bud with citrus, fruity and aromatic aromas and with up to 23% CBD. In the pack, it comes along with two other indoor buds such as Gelato that provides a sweet, citric and natural aroma (10.5% CBD) and Lemon Tree (14% CBD) with a citrus aroma with vanilla and lemon flavour.
Don't think twice and start buying indoor buds at The Tree CBD. Different varieties with different aromas so that they adapt as best as possible to the tastes of each one and with high levels of CBD in each flower.