Do you want to show off hydrated lips this summer? CBD can become your best ally during this time of year thanks to CBD lip balms. CBD has many advantages, that is why more and more beauty brands use it in their cosmetics for its multiple benefits. Therefore, do not miss out on buying CBD lip balm from The Tree CBD and start to notice the advantages that CBD presents in your cosmetics.
What benefits does CBD bring to my cosmetics?
More and more companies are starting to use CBD in their cosmetics because it provides many benefits. CBD is a natural component derived from hemp that thanks to its anti-inflammatory, antioxidant and moisturizing properties. One more reason why this exotic ingredient is becoming more and more fashionable and is creeping into all toiletry bags.
How could it be otherwise, The Tree CBD also joins this boom that has emerged in the cosmetic industry and launches the Lip Balm CBD. It is a lip balm that provides all the benefits that you should take into account when wanting to care for and protect your lips.
Although there is still a long way to go before CBD has just landed in the world of cosmetics. More and more beauty companies are introducing cannabidol as one of the main ingredients in their products. It should be remembered that CBD has entered the big door in the cosmetic industry mainly for its anti-inflammatory, antioxidant and moisturizing properties. Likewise, CBD is already one more ingredient to combat redness, irritated skin and excess sebum. You can find it in creams, serums, facial cleansers, shampoos and even lip balms like the one created by The Tree CBD.
Is cannabis legal to use in cosmetics?
The answer is yes. CBD or cannabidol is a derivative of cannabis but without THC, so it does not have psychotropic properties. THC is the substance in cannabis that causes psychoactive effects, but when we talk about CBD we refer to the molecule that comes from cannabis but without THC or even with 0.2% THC in the products, which is the legal thing allowed in Spain . In addition to not causing psychoactive effects, it does not create any type of addiction. Cannabidol is on the rise thanks to its natural, soothing and hydrating properties. What's more, many experts on the subject are beginning to consider this ingredient as the "green gold" of cosmetics.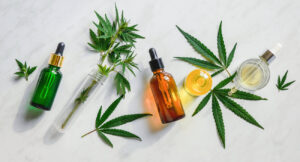 Soothe and hydrate your lips this summer with Lip Balm CBD
The lips are a part of the body that tend to become irritated and cracked due to cold or external factors, causing discomfort. One of its main advantages that CBD balm will bring you will be the reduction of pain and inflammation of your lips. Thanks to the benefits that cannabidol brings to your cosmetics, it will help relieve pain and regenerate the affected area in a way that improves its appearance.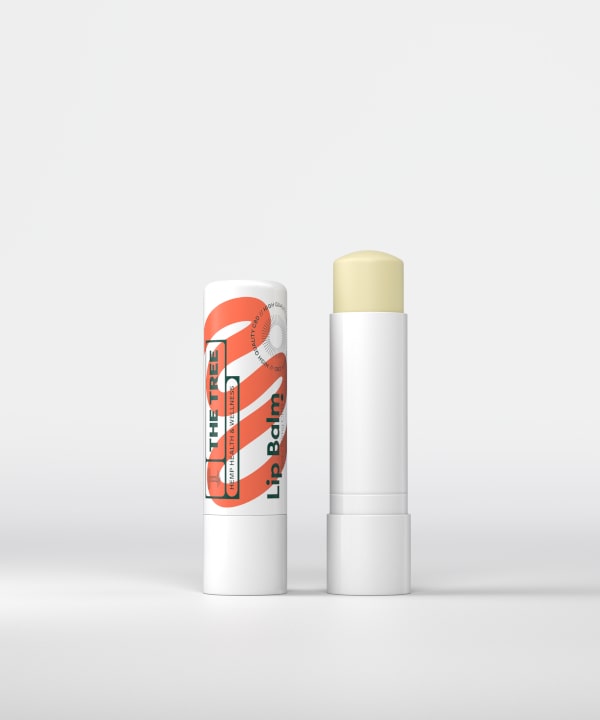 If you still have not decided to buy CBD lip balm, here are some more benefits that cannabidol presents in your cosmetic products. Lip Balm CBD repairs dry areas providing luminosity and nutrition to your lips in a way that will help you stop having them dry and chapped. Likewise, in the Lip Balm the CBD together with the castor oil and beeswax will give you deep hydration and high absorption.
In addition, it protects your lips from future damage throughout the year because it helps reduce damage caused by cold or dry skin on your lips. So the CBD balm helps to hydrate and protect from pollution and aging.
Why buy a CBD lip balm ?
As we have previously explained, the multiple benefits provided by this star ingredient in cosmetics. Increasingly, there are numerous CBD cosmetic products on the market, due to their recent popularity and proven effectiveness. The many benefits that cannabidiol has for health and skin care are well known. Among the wide variety of cosmetic products that you will find on the market, we would like to highlight the lip balm with CBD. It is one of the most comfortable formats, thanks to its small size that allows you to take it with you everywhere. In addition, its simple and hygienic application makes it one of the most popular and practical items. Thanks to this balm, you can benefit from the positive effects of CBD directly on your lips. Take it with you everywhere and use it at any time of the year and in any situation.
Take care of your lips wherever you go!
If you want to have more protected and healthy lips, you cannot go without buying CBD lip balm. The effects begin to be noticed from the first application, acting effectively against dryness and cracks. The continued use of CBD lip balm will make your lips more protected and look healthy and good-looking.
CBD is a great ally in your daily cosmetics, and now thanks to this CBD lip balm, it can also be for your lips. It is a natural product, free of toxins, and its regular use can protect you against the external agents that most affect the health of the lips, such as extreme temperatures of cold and heat. If you tend to have dry and chapped lips, this balm will help keep them hydrated and looking healthier and more pleasant. It will not be missing in a toiletry bag this summer!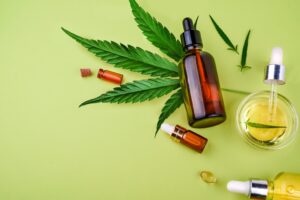 Don't wait any longer and don't miss out on buying CBD lip balm to show off hydrated and protected lips throughout the summer. You will see how the benefits of CBD in your cosmetics will make it a must in your daily routine.