The world of CBD is very extensive, there are buds of different aromas and aspects. But have you tried Skywalker Kush CBD yet? It is a Skywalker Kush CBD with unique genetics in Europe that will not leave you indifferent. As its name promises, its buds will take you to another universe.
The characteristics of Skywalker Kush CBD that will take you to another universe
The main characteristics of Skywalker Kush are that it is a flower that offers a sweet, soft and earthy aroma. A mix of aromas that makes this flower irresistible and different from the other buds that exist in the CBD market. In addition, the Skywalker OG CBD offered by The Tree CBD contains 9.5% CBD, making it an excellent option for any moment of relaxation.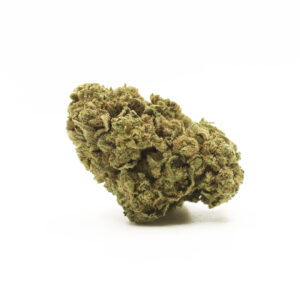 As it is a flower with indica superiority, with 80% and 20% sativa, it can be seen reflected in its appearance. Indica are a species that come from a colder climate so the flowers are more dense and round or conical. Additionally, Skywalker Kush CBD flowers are dark green with burnt orange hairs encrusted in a thick layer of trichomes.
Feel the power of the force with this CBD strain where her buds tend to be sticky and aromatic. Its aroma is strong and fruity but, at the same time, with a strong earthy note like that found in other CBD strains.
In addition, the Skywalker Kush CBD offered by The Tree CBD is grown in a 100% natural way, without using additives or pesticides of any kind. The flowers contain less than 0.20% THC, do not cause any psychoactive effects and are completely legal throughout Europe.
Differences between Skywalker Kush and OG
Skywalker is a flower that has two variants such as the Skywalker OG and the Skywalker Kush. Both have different origins to begin with, the Kush strain originated in the Hindu Kush mountains, while the OG strain originated from a cross of a Hindu Kush plant in Florida in 1990.
Although its most notable difference is its composition. Whereas the Kush strain is made up of relatively higher levels of phencol, camphene, α-terpineol, linalool, and terpinolene. The OG strain, on the other hand, contains mainly compounds of guaiol, myrcene, α-pinene, β-eudesmol, and trans-ocimene. Ultimately, the Kush and OG strains are both Indica cannabis strains, although each has exceptional characteristics.
So now you know, don't wait any longer to try Skywalker Kush OG, a smooth and earthy variety. In The Tree CBD you can find both the buds and the seeds so that you can decide which is your best option and… let the force be with you.