CBD is useful and has properties that will help your well-being. This extract from hemp has anti-inflammatory, antioxidant and moisturizing properties, in short, you will not be able to resist giving it a try. At The Tree CBD you can buy CBD online in all its forms, aromas and formats, always adapting, as best as possible, to the needs of each one.
Although there is still a long way to go for CBD, hemp products are not just buds and charas. At The Tree CBD we go further, trying to get the most out of this extract and, that is why, you will find the properties of hemp in each of our products. On our website you can discover from three different varieties of oils, also, balms, creams and even beer with a CBD aroma.
Now that you know that CBD is not just buds, you will surely wonder what is CBD for? or why is it important? We will tell you.
What is CBD for?
CBD, as we have already explained, has many beneficial properties. Many of the CBD products are for topical use, that is, they are applied to the surface of the skin.
CBD serves to repair dry areas, providing luminosity, nutrition; At the same time, it helps to soothe and repair damaged areas, either by the sun, physical exercise or simply redness and inflamed areas of the body. Thanks to the benefits of cannabidol, products rich in cbd will help reduce pain and inflammation in the skin.
On the other hand, this component of hemp provides deep hydration to the skin. In addition to protecting the dermis from future damage caused by cold, heat, pollution or aging.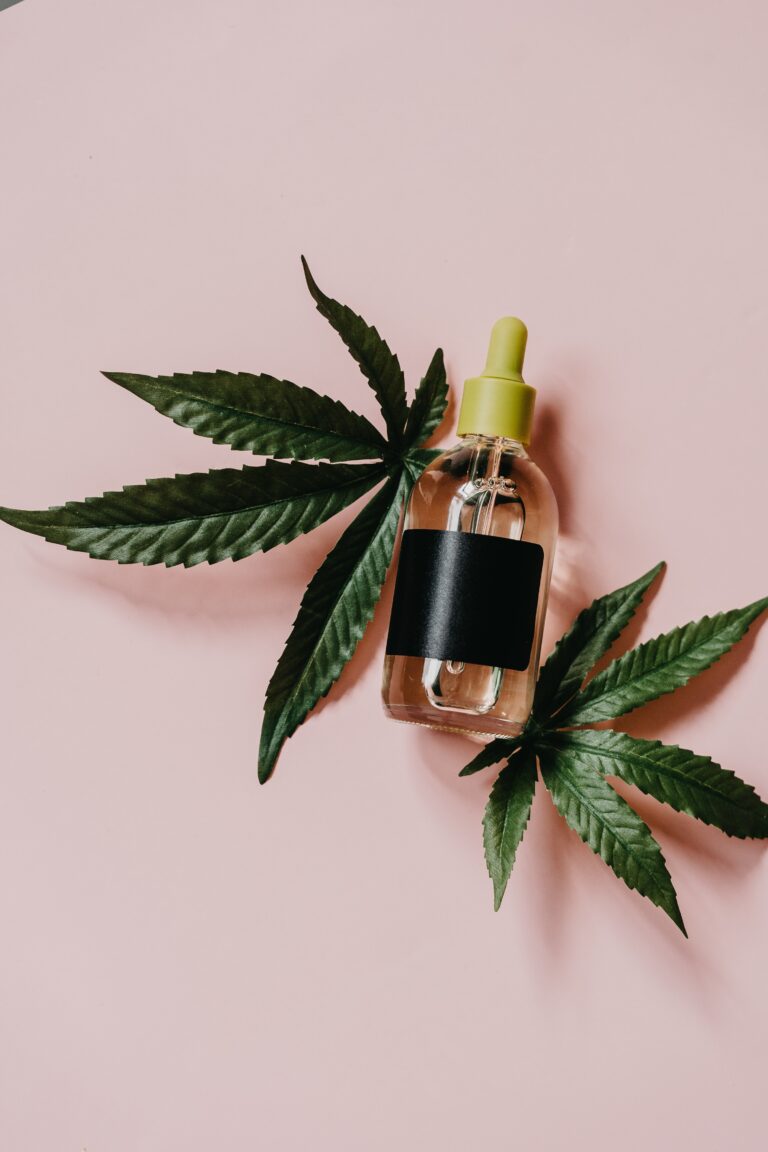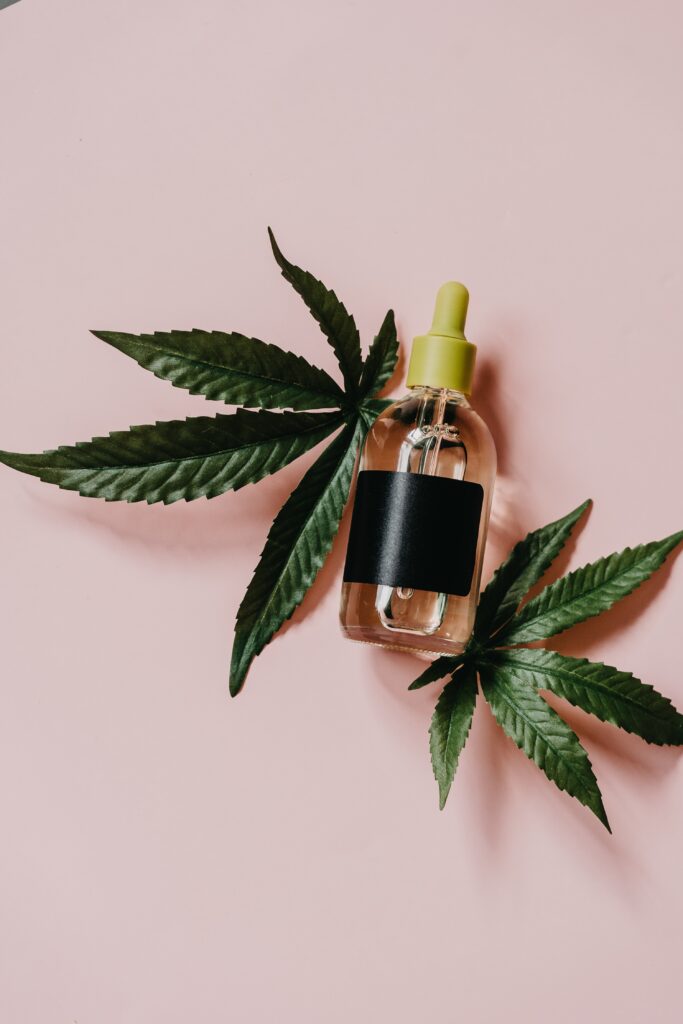 CBD is landing in the world of cosmetics because is useful. More and more beauty companies are introducing cannabidol as one of the main ingredients in their products. It should be remembered that, although CBD has entered the cosmetic industry through the big door mainly due to its anti-inflammatory, antioxidant and moisturizing properties, it has also encountered some obstacles, such as its origin. The fact that CBD comes from the cannabis plant can be a difficulty when it comes to finally establishing itself in the world of cosmetics, even if it is always below 0.2 THC or sometimes it does not even contain THC .
Likewise, CBD is an extract that provides many benefits and, that is why, despite all the obstacles it encounters, it continues to earn its place in the world of cosmetics. At The Tree CBD we know this and we bet on a range of cosmetics of the highest quality.
Our range of cosmetics
Thanks to the fact that cannabidol has moisturizing, soothing, anti-inflammatory and antioxidant properties, it is more than proven that CBD will become a primary ingredient in the world of cosmetics. At The Tree CBD we have a small, but of the highest quality, range of cosmetics with which we can answer the question, what is CBD for? or why is CBD useful?
Although most will recognize CBD by its buds or resins, as we've been explaining, cannabidol cosmetics are gaining more traction. In The Tree CBD you can find balms, creams, oils and Lip Balm.
The Lip Balm with CBD, for example, is perfect to protect your lips from the sun, cold and pollution with its moisturizing, soothing, anti-irritation and anti-inflammatory action, for lips or sensitive and irritated areas. Ideal for use day and night. In addition, it helps to provide luminosity, nutrition; helps soothe and repair damaged lips.

Protect your skin with CBD
On the other hand, the world of sports and CBD go hand in hand a lot. When doing sports, the muscles strain, strain, and need to regenerate. For this reason, the Sport balm with CBD hot cold effect is ideal. This product provides quick and effective pain relief; relieves joint discomfort and helps soothe muscle pain thanks to its active herbal ingredients. It is pleasant to apply thanks to its creamy texture and mint aroma. In addition, this balm that protects, hydrates, nourishes and soothes the skin, with its natural anti-inflammatory action, has a revitalizing and pain relieving effect on the skin, and is suitable for all skin types.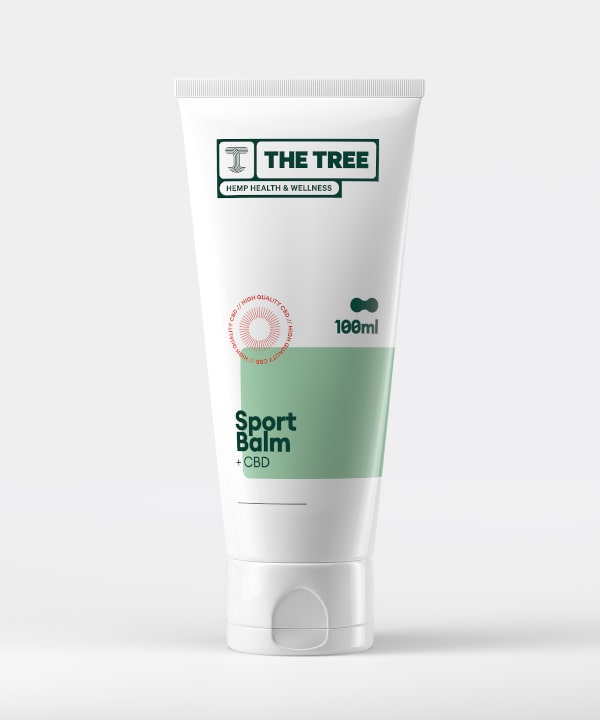 CBD and the Sun
Although summer is over, at The Tree CBD we have opted for products that protect us from the sun and calm us after a day with a lot of sun exposure. That is why on our website you can find the CBD Sun Cream SPF 30 and the After Sun. We sell them separately or in a pack, to make it a little cheaper.
The formula that incorporates CBD Sun Cream SPF 30 with up to a total of 3 fundamental active principles in its composition, each of which provides our skin with the best protective, moisturizing and nourishing effects: Hemp Seed Oil, liposome sunscreens and Cannabidiol.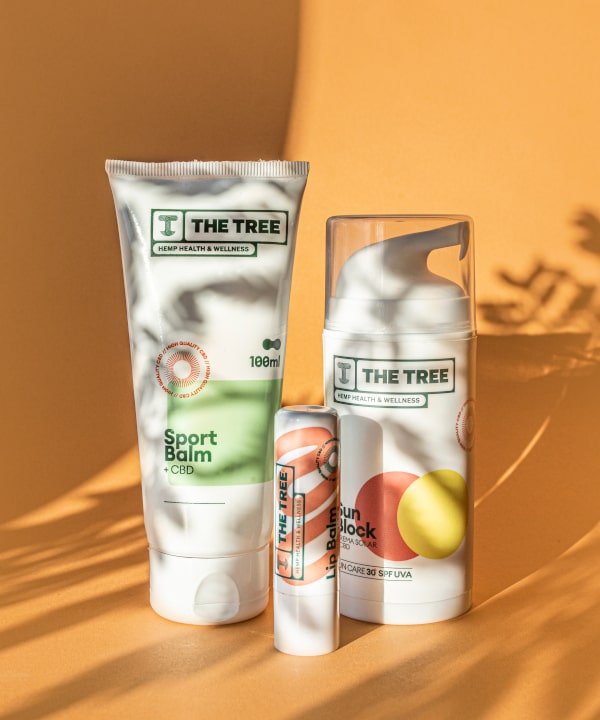 On the other hand, After Sun, with calendula and arnica, provides a calming effect for skin exposed for a long time to the sun. Avoid possible injuries with this totally natural product, specially designed to preserve skin health.
While aloe vera hydrates, softens, regenerates and removes dead cells from your skin; Calendula relieves inflammatory processes caused by exposure to sunlight. In addition, arnica stimulates blood circulation, speeding up recovery processes and, finally, CBD, helps reduce pain and swelling, as well as helps cell regeneration. At the same time, it helps prevent the appearance of wrinkles and unwanted marks thanks to its moisturizing properties.
Do not wait more! Start using CBD products and benefit from its properties. At The Tree CBD we have an extensive range of products between flowers and CBD cosmetics that you cannot miss. Welcome!